The best cream for arthritis can improve the patient's condition. We list the most important topical preparations to relieve pain and treat arthritis.
Arthritis is a painful and recurrent disease affecting many people worldwide. Its symptoms include swelling and pain in one or multiple joints. Fortunately, many treatment options, which do not need a prescription, including oils, creams, and gels, contain narcotic or irritating compounds and anti-inflammatory substances that relieve pain and improve the condition.
Follow us to learn about the best cream for arthritis from the pharmacy and the most essential tips for relieving pain and managing swelling and inflammation.
Composition of arthritis creams
Creams are fast-absorbing skin preparations that relieve inflammation and relieve joint pain. They include analgesic ingredients that reduce pain and swelling and some oils such as cinnamon oil and eucalyptus oil. Depending on their composition, they are divided into types:
Anesthetic preparations containing lidocaine to numb the pain

 

Joint cartilage repair preparations

Creams containing anti-inflammatory compounds such as diclofenac and ketoprofen reduce drainage and swelling

Pain relieving and antispasmodic preparations such as capsaicin, menthol, and camphor
The best cream for arthritis
We offer a list of the best types of arthritis cream, which are dispensed in a pharmacy without a prescription, to help choose the appropriate preparation for these patients:
Bengay Cream
One of the reliable creams that have proven to be highly effective in relieving joint pain and pain in the periarticular area. It contains camphor, menthol, and salicylates and has an anti-inflammatory effect. Bengay cream application helps in managing the following symptoms:
Reducing the pain and swelling of the feet

Soothe neck pain and spasms

Arthritis and swelling of the extremities

 

Relieving ligaments and tendons pain
Therefore, many doctors consider Bengai cream to be the best cream for arthritis.
Bengay cream is available in other pharmaceutical forms, such as gels, and in unscented packages for people sensitive to menthol's smell.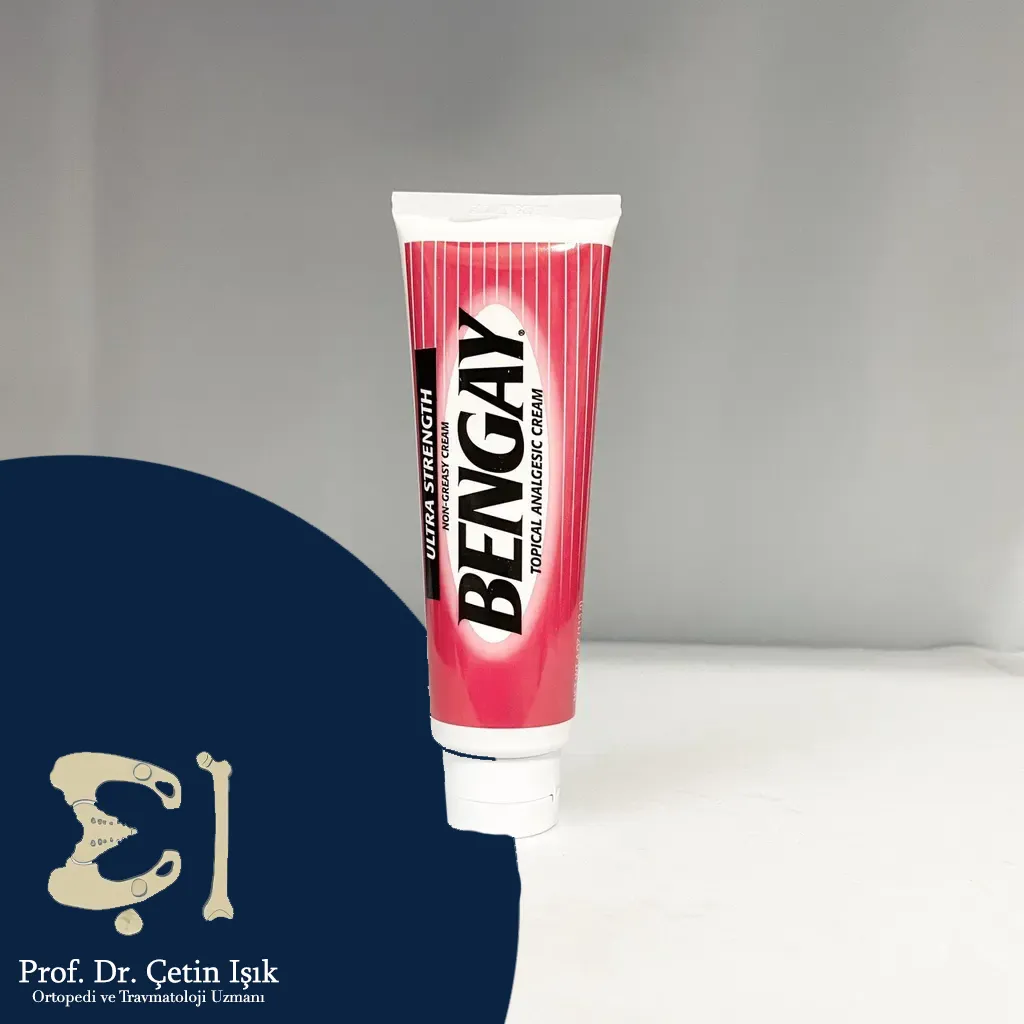 Voltaren Cream
It is one of the widespread creams that are sold in pharmacies without the need for a prescription. It has won the trust and good evaluation of users. It contains diclofenac, a non-steroidal anti-inflammatory drug that penetrates the skin, relieves joint pain, reduces inflammation and swelling, and improves movement.
Research has proven that Voltaren Cream helps relieve pain andtreat stiffness in the jointand because of its few side effects compared to oral medications, it is preferred for the elderly or patients with heart and kidney problems.
It is used by applying a sufficient amount of Voltaren Cream to the painful joint and gently rubbing it until complete absorption. It is essential for patients who take blood thinners to consult a doctor before using NSAIDs, whether orally or topically.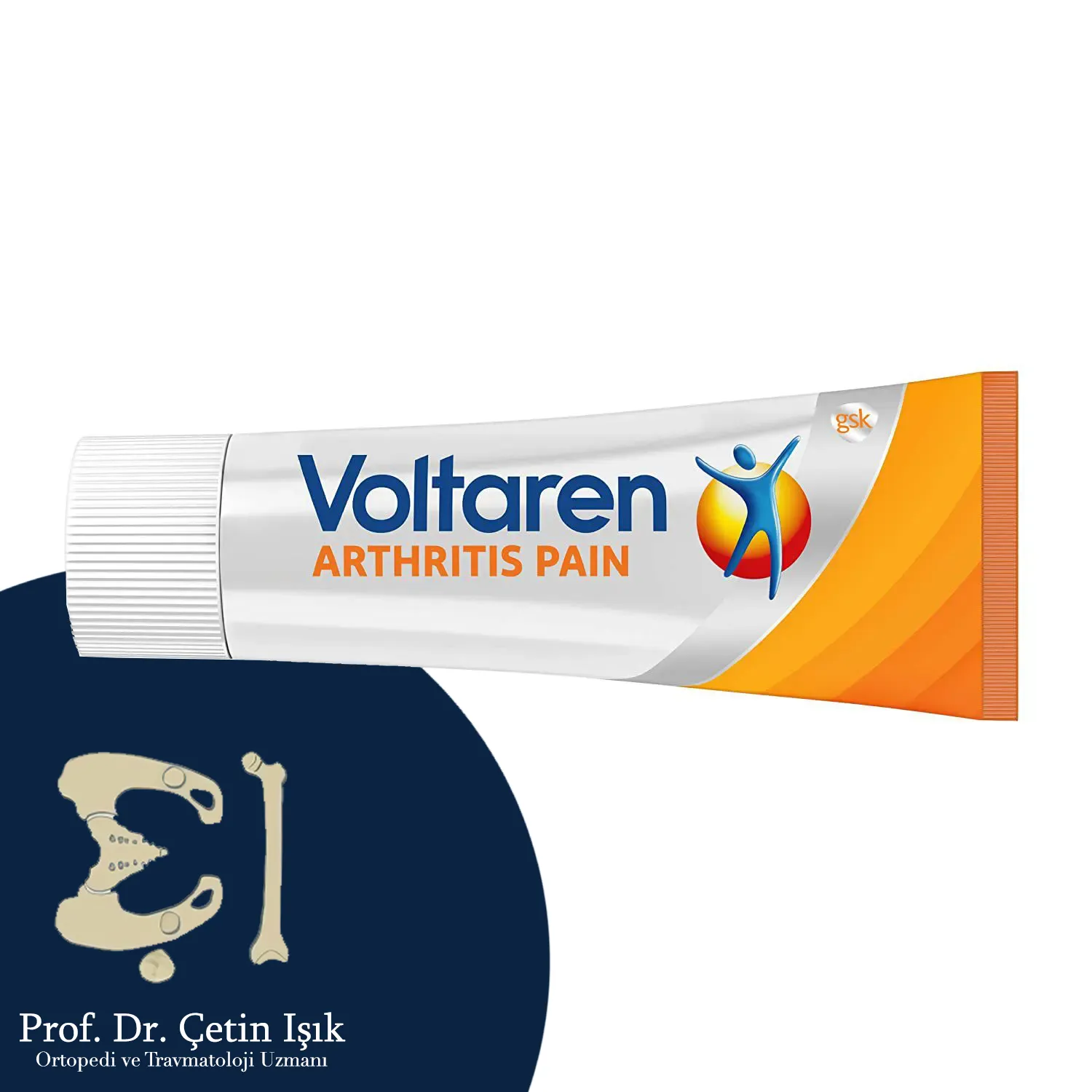 Zostrix Cream
One of the creamy preparations that do not leave a greasy effect on the skin. It is a compound of capsaicin extracted from hot peppers. Its application helps to generate heat that disrupts the pain signal, thus relieving pain.
Zostrix is applied as a thin layer three to four times a day to relieve joint pain, and care must be taken not to use it on areas of wounds and infections, and expect a tingling or burning sensation when applied, so wash hands well after using it.
Aspercreme
An odor-free product based on the fast-acting, anesthetic power of lidocaine 4%. Aspercreme is available in pharmacies in the form of a distinctive package containing a rotating ball in its nozzle that enables the user to apply and rub easily to ensure a better user experience and complete absorption, thus a stronger effect in relieving pain. Aspercreme is applied twice a day and a maximum of every 8 hours to relieve joint and muscular pain.
Salonpas Lidocaine Plus Cream
Salonpas topical cream consists of lidocaine at a concentration of 4% and benzyl alcohol in a strong analgesic formula for back, neck, and joint pain, especially the knee joint, and its anesthetic effect lasts for several hours, so it can be applied two to three times a day to obtain effective relief throughout the day.
Biofreeze Gel
One of the effective topical preparations for relieving arthritis pain. It contains an active menthol compound, which provides cooling and immediate pain relief. It is distinguished by its ease of application and rapid absorption to provide immediate relief for back pain and pain in all joints from the neck to the ankle. It provides:
Treating sore muscles and joints

Relieving muscle spasm and sprains

Pain relief from Rheumatoid Arthritis

Useful for back pain
Biofreeze application may be repeated several times a day, up to a maximum of four times, to provide relief throughout the day.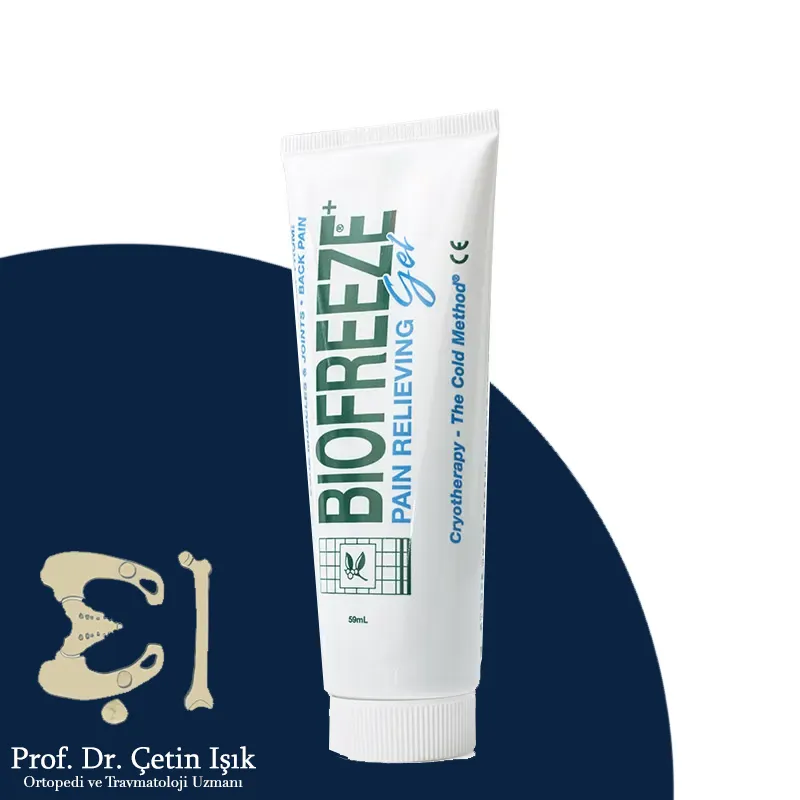 Dr. Sayman Wonder Rub cream
A topical preparation with a unique formulation of the anesthetic compound lidocaine, with a plant extract that includes ingredients and oils such as hemp oil, this formula is ideal for relieving edema and inflammation in the joint, its application provides an immediate cooling sensation, which helps:
Reducing swelling and stiffness for arthritis patients

Relief back pain and neuralgia

Reducing arthritis pain, especially in the knee joint
The cream is applied to the affected area two to three times daily to relieve pain throughout the day.
Tiger Balm Arthritis Rub
It is one of the best types of cooling cream for joints. It contains menthol and camphor compounds in a gel formulation that gives a cooling sensation and helps relieve pain in muscles and joints without serious side effects or severe allergic reactions.
Available in an easy-to-use pump form, this non-greasy topical is a gentle, non-drying formula that can be used on dry skin that is not prone to cuts or irritation up to four times daily for superficial or deep pain relief.
Ice Power Arthro Cream
Arthro cream includes a distinctive formula that combines many ingredients, including menthol and eucalyptus oil for cooling and soothing, in addition to glucosamine and chondroitin, with a compound of Methylsulfonylmethane (MSM) for joint repair. The formula of Ice Power Arthro cream helps relieve pain and swelling in the joints of the hand and various other joints. Therefore, it is applied twice a day for more than a month.
Tips for using the best arthritis cream
Most topical preparations for the treatment of joints are dispensed without a prescription. Still, their correct use ensures effective results in managing pain and arthritis without side effects. The most important tips for the safe use of arthritis cream are:
Consult a doctor or pharmacist to determine the best type for your case.

 

Read the instructions for use written on the packaging carefully.

Wash your hands before and after applying the cream.

Do not touch your eyes, nose, or mouth when your hands are smeared with arthritis cream.

Apply the arthritis cream two to four times a day or as directed by your doctor.

Rub the cream on the joint and the area around it to ensure that the product is absorbed.

 

It should be stopped immediately if irritation or sensitivity occurs at the application site.
In conclusion, we mention that topical preparations that dispense without a prescription to manage pain and swelling in the joints may be a safe and effective alternative to oral preparations that may cause stomach pain or may be inappropriate for patients with renal or hepatic insufficiency, so we presented the best cream for arthritis to help choose correctly and improve the patient's life.
---
Sources:
Common questions
Topical preparations are considered safe for pregnant and breastfeeding women, especially those that contain natural compounds. Still, it is preferable to consult a gynecologist before using the cream.
Before use, you must read the attached leaflet or ask the pharmacist about the dose and duration of use in order to use it in the best way and obtain the desired results. The cream is often applied two to four times a day.